Welcome to Clarinet Source!
Start browsing...

Vintage 1964 Bundy Resonite By Selmer Bb Soprano Clarinet In Original Bundy Case
Starting price: $112.94

Selmer Paris C85 Clarinet Mouthpiece 105 Medium Close Mouthpiece Ligature & Cap
Starting price: $49.99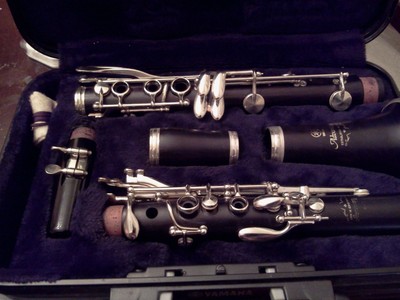 Yamaha Advantage Wooden/nickel Plated Ycl 400ad Clarinet & Case- Nice Condition
Starting price: $1600.00

Vintage Solid Wood Bundy Selmer Clarinet 36545 Quality Musical Instrument Hsc
Starting price: $125.00
© 2014 Clarinet Source - Sitemap - Privacy Policy & Terms of Use
email us if you have any questions or need help finding anything.
*Please note that the current price of these items may be different. This site owner is not the seller of these items.